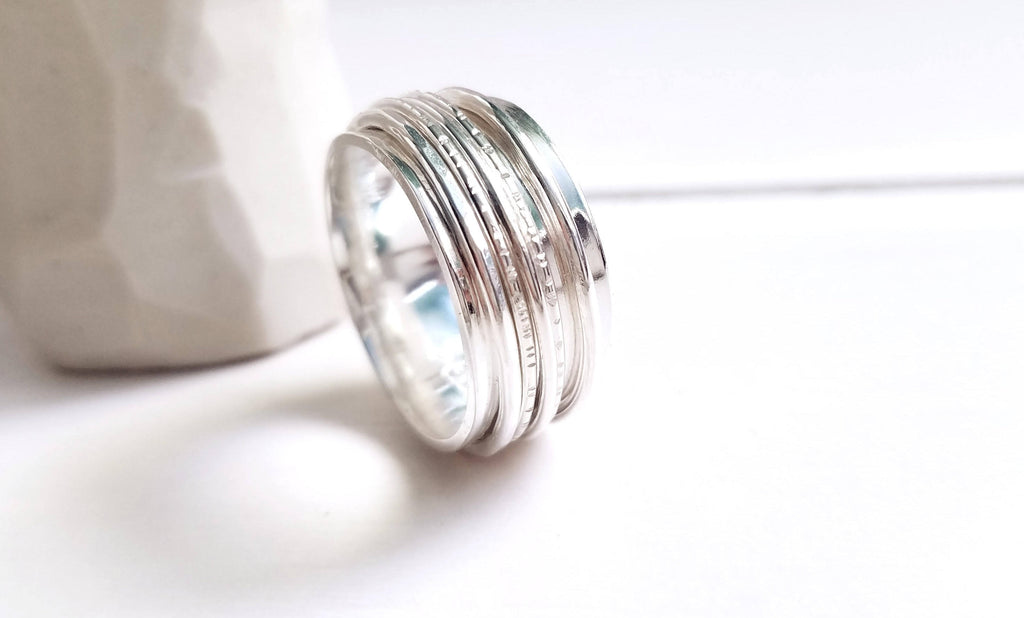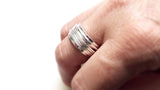 Stilosissima
Narrow Spinner Ring
Spinner Ring, fidget Ring, anxiety ring, worry ring, kinetic ring, rotating ring, spinning ring, meditation ring,

This is a less wide spinner ring a narrow spinner ring, compared to my other spinner which is 12 mm wide. this sterling silver spinner ring is 10 mm wide and has 5 spinners. The two outer spinners are hammered other two spinners have lines texture and the one in the middle is polished and smooth.
This motion in the spinner ring could give a special "calming" effect to the person wearing it.
Simply fun and cool to wear, very stylish and elegant too, this spinner ring goes with everything
I can make this ring in every size 4 -12. 
It is recommended to order this spinner ring 1/2 size bigger than your regular size, due to the large width.
Please, allow 1 - 2 weeks for fabrication.
This spinner ring will arrive to you in a beautiful box, ready for gift giving or simply ready to enjoy.